West Kirby Marine Lake Review Ratings
Beach

Coastal vibe

Sea views

Coastal walks
I'm lucky to live just a few miles from West Kirby on the Wirral. I guess West Kirby is classed as a coastal town, but this post will be about the Marine Lake which dominates the sea front. Although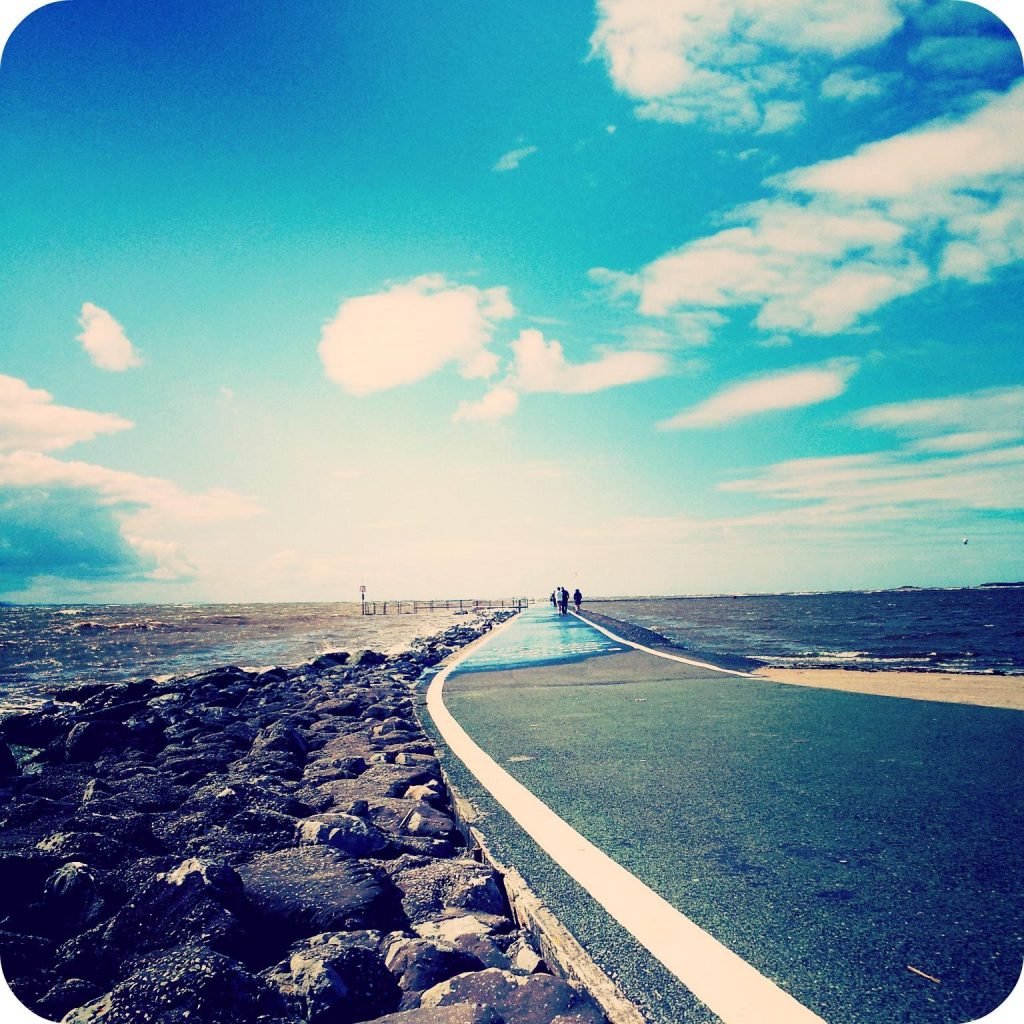 there is a beach line that travels right up through Hoylake and onto New Brighton, people are mainly drawn to the Marine Lake as it offers so much.
You can get directions here
As you would expect, the lake gives boats and windsurfers the opportunity to have a safe, well regulated stretch of water to sail around. You can get price details, plus opening times and much more at the West Kirby Marine Lake website. The Lake is home to the Wirral Sailing School.
For the casual visitor to West Kirby, the lake is a great place to soak up views and take in a seaside vibe. Conveniently there is a walking path that goes right around the lake (roughly 1.5 miles), not only does that offer great viewing points to watch the boating and windsurfing, but also to get perfect vantage spots to take photos across the sea to Hilbre Island and surrounding areas.
Take a walk around the marine lake
It's a great place to visit, no matter what the weather is doing. If it's a windy dark day, you will still see lots of windsurfers out on the lake, perfect conditions for speed. You can often find something going on around the weekends, and in the main marine lake parking area, there are always a handful of ice cream vans, and a wonderful chippy shack just over the road.
But for those who crave the sand, there is lots of it. Best of all, from the marine lake, you can venture out to Hilbre Island. A small set of islands within walkable distance of West Kirby, please check tide times before you set out, although there are lifeguards around who advise walkers. Check out the tide times here >Hilbre Island Tide Times 
A visit to Hilbre is essential and I will be doing a post just on the island, so I won't say much more here!
The Marine Lake location captures everything that people love about visiting a seafront. The wonderful clear light, the sounds, people and movement of the water. But here you get a little extra, the boating and perfect path walk around the lake. It's an ideal location for a photographer.
Also, if you fancy stepping away from the salty air, head into the town, it offers great places to eat and drink.
West Kirby Tide Times
Thanks for visiting Salty Sands! Feel free to drop a comment below if you enjoyed the read.